Financing AI projects with European funds is a big chance for them to develop their potential for innovativeness as well as to achieve the expected optimization level in business. Below we explain what such a process might look like (with the FENG program as an example), we highlight the most crucial stages of the project and we shed some light on how to prepare to settle the accounts for the grant. We propose to do so in the combination of an article and an FAQ manner - as we very often start thinking about funding our project by finding the answers to the most fundamental questions.
1. What is FENG?
FENG (Fundusze Europejskie dla Nowoczesnej Gospodarki) is another, after POIR (Program Operacyjny Inteligentny Rozwój) program to support businesses in technical development, planned for 2021 - 2027. Within the program, the participants might apply for various funding forms (grants, loans), especially in the area of innovation. The most interesting program from the perspective of an average researcher is SMART. Apart from standard innovation pathways, the program is supposed to offer additional funds to cover e.g. creating green zones, scope development, or digitalization. Commonly known as "grant for innovation" within European funds for R&D.
More details of the FENG program can be found HERE.
2. What is a SMART Pathway?
SMART is the equivalent of the "Szybka Ścieżka" contest, which was very popular during the POIR program. It can help you afford up to 80% of eligible costs for R&D projects. You can settle such components as device purchase, payroll, or outsourcing projects within this program. The total amount of funds are unlimited. The applicant receives the grant for a specific project with its budget included and calculated. Small and medium-sized enterprises usually apply for 5-20 million PLN. For the biggest applicants, the total value of the project may even exceed 100 million PLN. In round 1, the total amount of funds is 4.5 billion PLN, for small and medium-sized enterprises.
3. Are there any programs other than SMART?
Yes, although FENG offers several supportive programs which can be adjusted to the individual business needs. It is worth looking at the programs and their schedules to choose the most appropriate one. If you do not meet the SMART requirements, it is always worth consulting your needs with experts who can help you choose the best option.
4. Who can receive the grant?
Both small and medium-sized enterprises as well as big companies can apply for the grant. Polish Agency for Enterprise Development (PARP - Polska Agencja Rozwoju Przedsiębiorczości) takes care of small and medium-sized enterprises, while the biggest companies are supported by The National Centre for Research and Development (NCBiR - Narodowe Centrum Badań i Rozwoju). The funds for both pathways are separate so there are no worries that the entities from both groups must compete to receive the grant.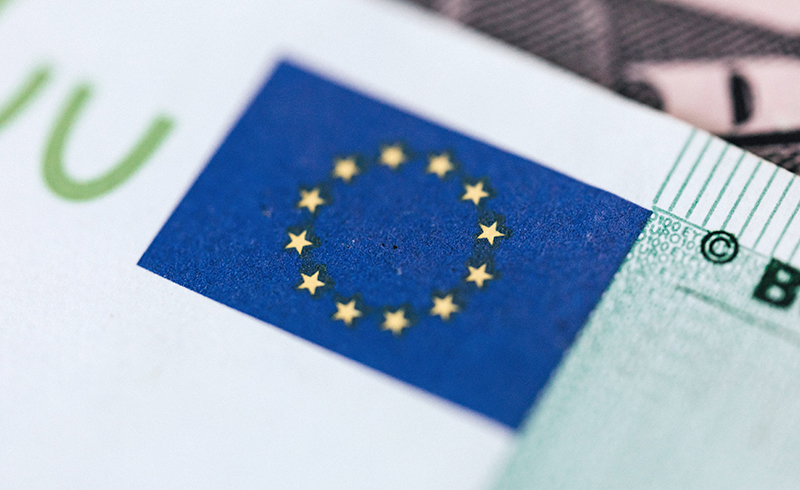 Enough, there are some requirements and the grant may be denied in some cases, governed by a separate law, e.g. specific for tobacco companies. In case of doubts, we can advise on that.
Another exclusive factor can be the financial problems that the company is facing. To the best of our knowledge, we can state that such a situation may, but not always, be an obstacle in the project pathway. A detailed analysis carried out by the qualified accounting team will be able to determine whether the pathway can be followed, or not.
More information about the formal pathway can be found HERE.
5. What the grant can be received for?
In short, the funds can be granted for the projects related to:

R&D activities research results in the implementation digitalization green areas development internationalization training
Please bear in mind that the first two modules are obligatory for big companies. For small and medium-sized enterprises only one of these is obligatory. For both groups of companies, the remaining modules are optional.
6. How does it work in practice?
For small and medium-sized enterprises we recommend having a solution (based e.g. on machine learning) that has the potential to be marketed. In Numlabs we can support the development of such projects from scratch.
Upon the application submission, the solution may not be completed yet but it needs to be at least the project with the launching plan. It is a necessary condition that needs to be met for the application to be assessed.
The remaining modules are not obligatory but they can be included in the project, especially when they can significantly contribute to the project as a whole.
7. What is the amount of the grant?
Depending on the type of activity and the project, one can receive:
For industrial research:
for micro and small enterprises: 70 - 80 percent of eligible costs
for medium-sized enterprises: 60 - 75 percent of eligible costs
for big enterprises: 50 - 65 percent of eligible costs
For development research:
for micro and small enterprises: 45 - 60 percent of eligible costs
for medium-sized enterprises: 35 - 50 percent of eligible costs
for big enterprises: 25 - 40 percent of eligible costs
8. Any traps?
It is noteworthy to remember that the result of the project (e.g. a new device or a technological process) is supposed to bring income equalling the total cost of the project within 5 years since its go-live. It should not be understood as a trap - rather, it is an action preventing companies from swindling EU funds without their genuine intention to market the product and without the belief in its final success.
9. Is my idea innovative enough?
It is a fundamental question and it is often a tricky one. In case of such doubts, it is recommended to test the innovativeness of the project. As a company that works in the area of AI, we are aware that such innovations are expensive so we also act in the field of support of funding AI projects. It means we know how to add value to the business need as well as, as a software house with the appropriate background, how to spark the project with innovation.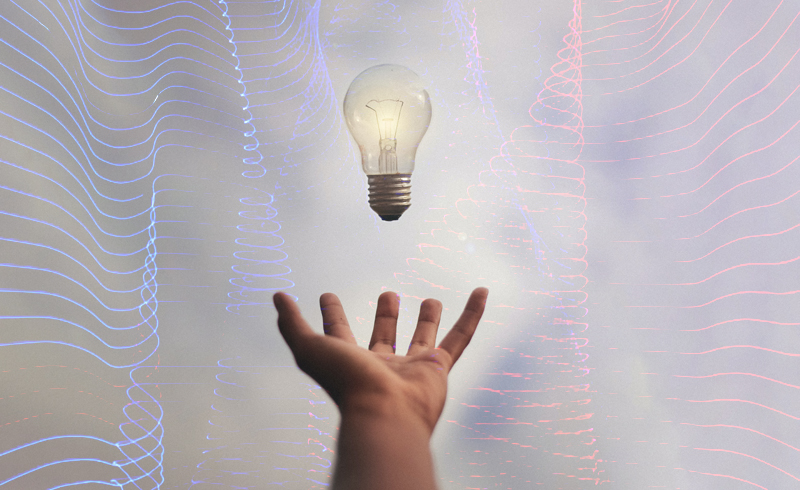 10. I want to check how the applications are assessed. How can I do this?
The assessment criteria in the SMART program are listed HERE.
Some information can also be found HERE.
Appendices 1 i 2 are also interesting in terms of criteria assessment.
11. When can I apply?
In 2023, there are three rounds of application announced, with the first round being particularly worth participating in as the number of funds is more than 4.5. billion PLN. The limits for further remaining rounds will be about 10 times lower. Note that creating the application means working hard for 2-4 weeks so it is important to start early enough to prepare the application on time.
1st round starts on 21 February 2023 and ends on 12 April 2023
12. Other dates:
2nd round starts on 13 April 2023 and ends on 15 June 2023
3rd round starts on 5 September 2023 and ends on 31 October 2023
13. I have received the grant. What's next? How can I settle it?
Receiving the grant is a big success. Now, your company needs financial support, know-how (e.g. reports), and final settlement of the costs. As a company that is experienced in managing such projects, we can support these stages.
14. How can Numlabs help?
We are experienced in supporting companies in terms of preparing the subject of the application as well as in terms of formal requirements. We provide complex support in preparing the applications; a holistic approach to writing, the application, planning, end-to-end project support as well as its final financial settlement. We have several such initiatives in our portfolio. Our team, who prepare the applications, has years of academic and R&D experience. You can read more about them here.
Our strategy of supporting business is based on selecting such projects that, in our opinion, are most likely to succeed. We believe that it is always better to ask about the efficiency of the consulting companies, who boast about their results, rather than about the total amount of money granted. In our case, over 80 percent of all applications prepared have been recommended for granting. Do you think we can increase these statistics together?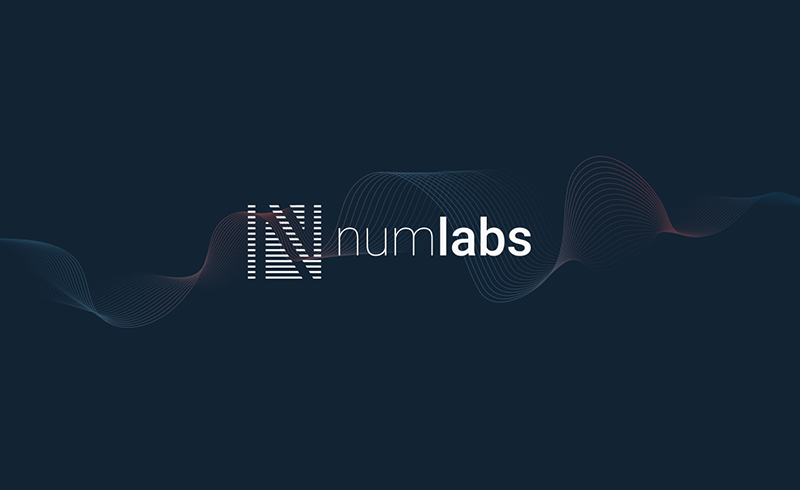 15. How much is it to prepare the application?
It is fair to say that we take care of the whole lifecycle of the project, which goes beyond and is not limited to writing the application form itself.
We support our clients on an end-to-end basis so our offer includes:
- ideas analysis sketching the budget and project;
- plan contacting experts and academics end-to-end process support;
- consulting and explaining doubts at every stage building
- research program
- planning and completing all elements of the application (appendices, regulations, terms, conditions, etc.)
- communication with PARP/NCBR support in preparing a panel of experts
- amending the application according to the expert recommendations
We know that each project demands an individual approach so after analyzing concepts and data we prepare individual feedback with an offer. The regular fee is usually between several dozen - tens of thousands of PLN and the success fee is around 4-5 percent of the absolute value of the project.
16. What's next?
If you have an innovative project and want to get financial means for research and development, or you need advice on this, please contact us. We can together discuss your needs, ideas, and chances to get a grant.
If you still have doubts about whether you can apply for funding do a test: Check if you are eligible to apply for the grant! or schedule a free consultation at office@numlabs.com
.